Modern Embroidery Hoops
Our Patented design is the long awaited update to the traditional embroidery hoop. Auburn Hoops hold fabric taut for smoother stitching and frame your art when you're done!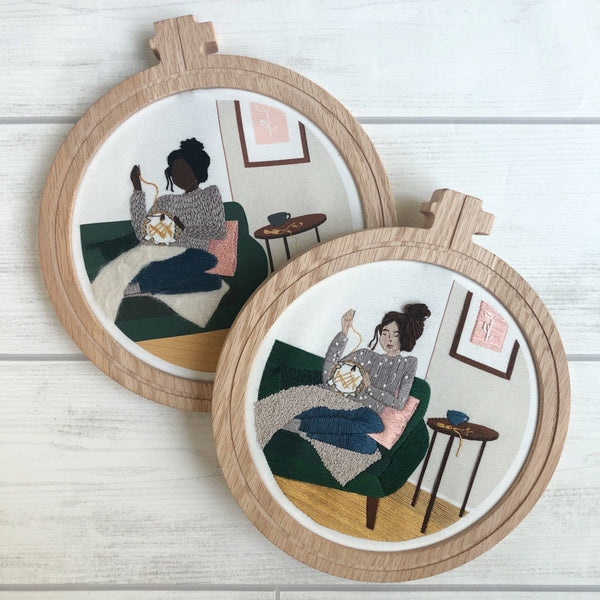 Stitch and Frame
Avoid the hassle of framing your fiber art! Go from stitching to displaying without ever removing your fabric.
These hoops are absolutely gorgeous! So well made and make all my embroidery projects look so beautiful. They are perfect for decorating and make everything look so complete. Will definitely be purchasing more!
Aimee
Absolutely stunning hoop that not only allows me to complete my piece in style but will serve as a beautiful frame for the final product. I'm over the moon with it and can't wait to purchase from Auburn Hoops again for future projects!
Kelly
Stunning! Words can't describe how perfect this hoop is. Not only does it hold the fabric really tight, it just looks so beautiful. I am so delighted to have found this business and will be returning for many more!
Elisabeth
How They work
The flexible interlocking hoop keeps fabric taut so there's no adjusting as you stitch! Since there is no need for the unappealing screw, the outer wooden portion can be a stylish frame for your finished piece! All our hoops are made out of solid oak for a sleek frame.
Our Goal
We strive to bring embroidery to the 21st century by utilizing modern technology for more efficient stitching and timeless designs for heirloom quality frames.